Tammy S. Yi
Music Bldg, Room 149
520-621-3231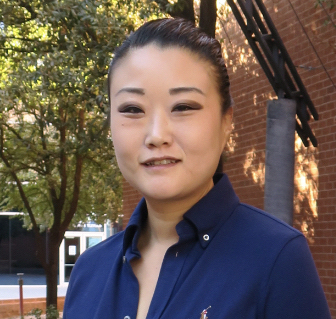 Columbia University
University of Southern California
Azusa Pacific University
Dr. Tammy S. Yi is a violinist, strings specialist and orchestral conductor from Los Angeles. She has studied under and performed with top-tier musicians and conductors such as Sean Newhouse (Assistant Conductor of the Boston Symphony Orchestra), Robert Becker (LA Opera, LA Philharmonic, Hollywood Bowl and Pacific Symphony Orchestra, founder of the American String Quartet), soloist Marek Szpakiewicz, Alex Russell (Azusa Pacific University), and Charles Stegeman (Duquesne University, Pittsburgh Opera and Pacific Symphony). Dr. Yi has conducted youth orchestras, operas and professional symphony orchestras in both Los Angeles and in New York and she continues to perform, conduct, and compose music toward her goal of enhancing music education channels for young people.
Dr. Yi brings to the table ample experience in teaching general music, band, choir, orchestra, and jazz band, as well as music technology and classroom violin instruction. Her expertise covers elementary through high school populations. She earned the Bachelor of Music in Violin Performance at Azusa Pacific University while holding both a Dean's Merit Award and the competitive String Merit Scholarship Award. She proudly served eight years in the Navy Reserves while studying for her Master's degree in Music Education at the University of Southern California while earning official teaching credentials as the recipient of the Ella Fitzgerald, Helen Drake Smetz Endowed Scholarship.
After accumulating valuable teaching experience, in both private and group settings, including coaching a children's orchestra, Dr. Yi designed an effective curriculum and methodology for string pedagogy for first through third grade classroom violin instruction. She also initiated an award-winning children's string orchestra program in Orange County; this ensemble has since enjoyed prestigious invitations to perform at places like the Segerstrom Center for Performing Arts, Walt Disney Hall, Carnegie Hall and the John F. Kennedy Center for Performing Arts. After moving to New York City, Yi built a classroom violin program for third graders at Teachers College Community School in Harlem and a fourth grade mentorship orchestra program; that program has since evolved and been extended to include fourth grade through middle school.
Dr. Yi earned her Doctorate in Music and Music Education at Columbia University in New York City where she was a Graduate Research Assistant, violin and conducting instructor at Teachers College and a recipient of the Florence Geffen Scholarship Award. She also mentored in-service music teachers seeking professional certification in music education in New York State. Along with her academic and musical activities, she continues to pursue outreach in the form of scholarly publications and conference presentations. Her articles have been published in several newspapers and magazines such as USC Rossier Education Magazine, USC Show and Tell, OC Register, OC Parenting Magazine and TC Today.
Dr. Yi's dissertation title is "Back of the Orchestra: High School Students' Experiences with Alternative Seating Practices," and through that project, she sought to "democratize" the orchestra and to create a more inclusive orchestra program. In fact, Yi presents her work on social justice in orchestral pedagogy at music education and conducting conferences around the world, gaining her and her research impressive international exposure. One recent talk, "The Art of Conducting Children's Orchestra," was presented at the University of Oxford. Besides these important activities and initiatives, Yi is also proud of having founded the First Children's Orchestra of Harlem while serving as the Conductor of the Manhattan School of Music Precollege Orchestras, which provided a platform on which she explored issues related to multiculturalism and social justice through orchestral pedagogy practices.
Dr. Tammy S. Yi serves as the Conductor of the UA Philharmonic, which is an ensemble platform for music education majors, and teaches courses in music education specializing in string education, democratic classrooms, creativity, and social justice.