Michelle Gott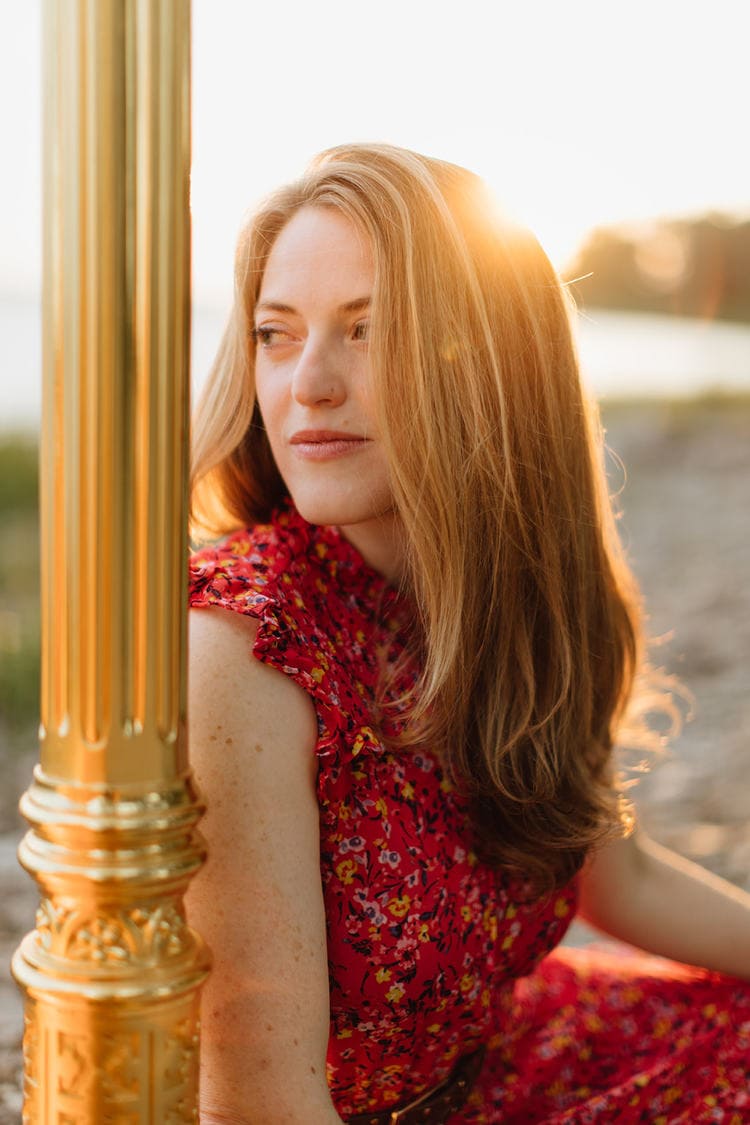 Michelle Gott is an award-winning and versatile harpist active in the United States and Canada. An experienced orchestral musician, Ms. Gott has subbed extensively with the National Arts Centre Orchestra, including their Canada 150 Tour to the Atlantic Provinces. She has also worked with the major orchestras of New York, Boston, St. Louis, Houston, Phoenix, Toronto, and Vancouver. She has been a featured soloist at the National Arts Centre and the National Art Gallery in Ottawa, as well as with the Newfoundland Symphony Orchestra and the Atlantic String Quartet. As winner of the 2009 Juilliard Concerto Competition, she made her Lincoln Center debut at Alice Tully Hall performing Mozart's Concerto for Flute and Harp. Ms. Gott has also performed for productions on Broadway, including The Producers and The Fantastiks and for artists such as Diana Krall and Olivia Newton-John.
An avid performer of contemporary music, Ms. Gott has worked closely with many composers including Andrew Staniland, Roddy Ellias, Virko Baley, Ursula Mamlok, Anthony Cheung, Nico Muhly, and David Fulmer. Notable performances include the 2018 premiere of Ellias' Sleeping Rough, a modern-day opera combining classical, jazz and popular music as well as puppetry. She can also be heard on recordings of John Adams' Scheherazade.2 with the St. Louis Symphony (February 2016), Walter Boudreau's Concerto de l'asile with the National Arts Centre Orchestra (February 2018), and on Anthony Cheung's Centripedalocity with the Talea Ensemble. Other projects include the premiere of Exit Eden for flute and harp, by Juno-nominated composer Andrew Staniland, commissioned and presented by the National Arts Centre Orchestra in July 2017, as well as the world premiere of Nico Muhly's opera, Dark Sisters (2011) in New York City.
A winner of numerous national competitions in the US, Ms. Gott is also a recipient of Juilliard's Peter Mennin Prize for Outstanding Leadership and Achievement in the Arts as well as the Richard F. French grant for her doctoral document research on the music of Canadian composer R. Murray Schafer. Originally from Las Vegas, Ms. Gott began harp studies at the age of four with her late mother, Caryn Wunderlich-Gott. She then went on to study with Nancy Allen at The Juilliard School where she completed three degrees (BM, MM, DMA). As an educator, she served as director of harp ensembles from 2013-2018 for the Ottawa Youth Orchestra Academy and on faculty at the University of Ottawa. She joined the University of Arizona (Tucson) as Assistant Professor of Harp in August 2018.