Theodore Buchholz
Assistant Professor, Music
Music Bldg, Room 217
520-621-7012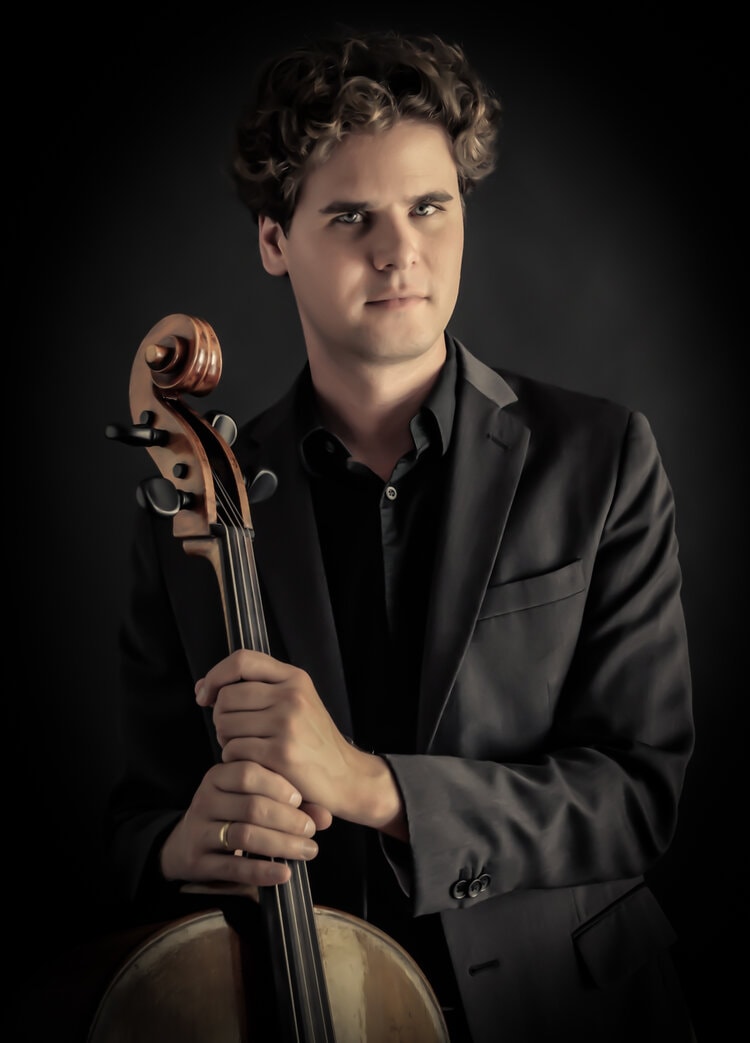 Theodore Buchholz is the cello professor at the University of Arizona, where he also serves as String Area Coordinator, String Chamber Music Coordinator, and the Director of the UA String Project.
As a performer Theodore Buchholz has been lauded by newspaper critics as a "virtuosic cellist" with a "warm beautiful sound." He has performed in prominent venues from New York's Lincoln Center to international halls in Italy and Tokyo, and in countless venues across the United States. He toured the recently commissioned concerto The High Songs by Carter Pann, and performed Brahms's Double Concerto and Beethoven's Triple Concerto with orchestras across the U.S.
Dr. Buchholz's album, Afterglow, features Henry Hadley's complete works for cello and piano, and was released by Centaur Records in 2020. His recording of the Hans Winterberg Cello Sonata was released under the Toccata label in 2018, and he is a member of True Concord whose CD recording won a 2016 Grammy Award. Theodore served as a professional orchestral musician for ten years, and has collaborated in chamber performances with members of the world's leading ensembles. During the summers he performs and teaches at the Killington Music Festival in Vermont (killingtonmusicfestival.org), and at the Zephyr Music Festival in Courmayeur, Italy (zephyrmusicfest.org). He performs on an exceptional cello made in 1877 by French luthier Charles Mennégand.
As a nationally recognized researcher, Dr. Buchholz served as the Cello Forum Editor for the award-winning journal American String Teacher. Dr. Buchholz's research accomplishments include publications in the Journal of Historical Research in Music Education, American String Teacher, and annual presentations at national conferences. His current research is focused on curriculum and leadership, as well as the historical cello treatises; he edited the technique book Exercises and Etudes for Elegance of Sound and Form in Cello Playing.
Dr. Buchholz's current and former students perform in orchestras and chamber ensembles around the country and they teach private studios and in schools around the world. His students have been awarded scholarships to leading conservatories and universities, and have won awards in national solo and chamber music competitions. Dr. Buchholz is the recipient of the Taubeneck Superior Teaching Award and the College of Fine Arts Excellence in Fundraising Award.
A fervent believer in the power of music education to transform lives and communities, Dr. Buchholz launched the University of Arizona String Project in 2015. This program employs twelve university music majors and offers private lessons and ensemble rehearsals to 100 K-12 students. Through the endowment of a generous donor, this program offers free private lessons to community students who might otherwise have no exposure to music education. The String Project website is stringproject.music.arizona.edu.
As a leader in music education, Theodore Buchholz regularly appears as a guest artist/teacher in leading conservatories and universities. He served as the President of the American String Teachers Association of Arizona and as a member of the ASTA Collegiate Committee. He is a voting member of the National Academy of Recording Arts and Sciences. Dr. Buchholz is the Director of the Tucson Cello Congress which annually brings 100 cellists to the UA for a weekend of concerts and master classes.
Buchholz studied with Bonnie Hampton, Sadao Harada of the Tokyo String Quartet, Robert Jesselson, and Nathaniel Rosen.