Amy Burmeister
Assistant to the Director, Administration
Music Bldg, Room 101A
520-621-7023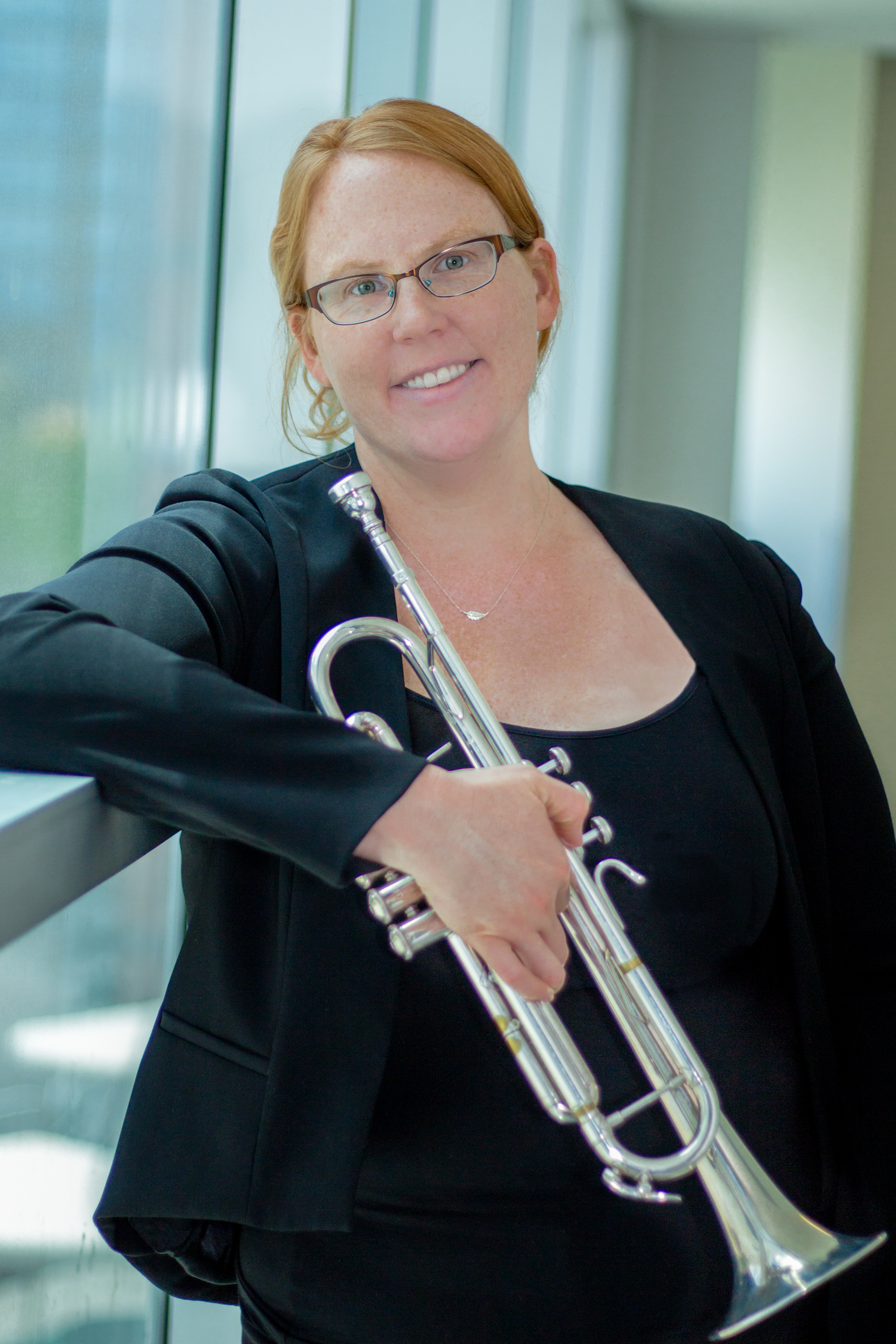 Amy Burmeister earned a Doctor of Musical Arts degree in trumpet performance from the University of Arizona, where she studied under the tutelage of Professor Edward Reid. In 2015, she participated in a Fred Fox School of Music tour in central Mexico, where she taught master classes at the National Music Conservatory in Mexico City and Conservatorio de las Rosas in Morelia Michoacán. In Morelia she also performed as soloist with the University of Michoacán Chamber Orchestra and gave a recital at Conservatorio de las Rosas.
At the University of Arizona, Burmeister held a graduate teaching assistantship within the trumpet studio for three years, and performed as principal trumpet with the Wind Ensemble, Arizona Symphony Orchestra and Chamber Winds. She was also involved with the Faculty Brass Quintet, Trumpet Ensemble, Graduate Brass Quintet and collaborated as a chamber musician with the Arizona Choir, Symphonic Choir, University Community Chorus, Collegium Musicum and University Singers. She is also an active chamber music performer, regularly collaborating in recitals and special events at the University and in the Tucson area.
An enthusiast of new music, Burmeister is actively involved in commissioning new works for the trumpet repertoire and has recently been a part of two new commissioning projects. She was a recipient of a University of Arizona Medici Scholarship to attend the International Natural Trumpet Making Workshop. Besides her recent tour in central Mexico, international experience includes participation in conferences in Greece and Australia.
In addition to her regular performance activity, Burmeister has garnered experience in public relations and administration through various duties within the Fred Fox School of Music, and held an internship with Arizona Friends of Chamber Music.
Burmeister received a Master of Music degree from the University of Minnesota Duluth, and a Bachelor of Science degree in instrumental music education from Bemidji State University. Prior to her graduate work, Amy held positions as a band director both in Arizona and Minnesota.